SAVE ENERGY HAWAII
© 2015
​

LED TUBES 12w, 15w, 18w
Replace your current fluorescent bulbs and ballast with energy efficient LED tubes.

*​​​Available in T8​​​ *Internal & External Drivers

*100-277V​​


*Dimmable versions & Motion Sensors Available
*Models available for use with current ballast *​Warranties Available
*Eligible for Hawaii Energy Rebate
FLOOD LAMPS
30w to 200w​

Replace your current Metal Hailide, HPS and Mercury Vapor Lights with our energy efficient LED Flood Lamps.​​

*100-277V or 347-480V *Pole Mount, Slipfitter or Trunion
​ *Able to produce over 53,000 lumens of directed LED lighting
*Most models eligible for Hawaii Energy Rebate *Warranty Available​​​​
HIGH BAY LIGHTING

Replace your current Metal Halide, HPS and Mercury Vapor Lights with our energy efficient and long lasting High Bay Lighting.

*100-277V or 347 - 480V *Pendant, Rod or Chain Mount
*Eligible for rebate with Hawaii Energy *Warranty Available​​​​​

​​
WALL PACK

Great for lighting building entrances, schools, outdoor hallways, stairs, apartment building and institutions.

*100-277V or 347-480V *​​Die Cast Aluminum & Glass Lens
*Eligible for rebate with Hawaii Energy​ *Warranty Available
RETROFIT KITS​

Ideal for outdoor applications, fits in various amount of fixtures.

*Simple Installation *Available for rebate from Hawaii Energy
*Warranty Available​
LET US LIGHT YOUR WAY WITH LED!​

​​​Get rid of your fluorescent fixtures, Metal Halide, Mercury Vapor and High Pressure Sodium fixtures and get energy efficient LED lighting. We offer a variety of lighting fixtures, bulbs, color temperatures, wattage and styles. Don't want to replace your fixtures? Many products are able to be use retrofit kits or will fit your current fixture. We will help to cut your cost and provide with an energy efficient product that fits your needs. Most of our products qualify to receive a rebate from the Hawaii Energy Program. Save Energy Hawaii is proudly a Clean Energy Ally with the Hawaii Energy Program.
CORN BULB

Great for both indoor and outdoor applications. Can be used in light posts, security lighting, high bay lights and street lamps.

*100-277V or 347-480V *​​IP65 (Water Resistant Application)
*Eligible for rebate with Hawaii Energy​ *Warranty Available
FOR WHOLESALE PRICING CONTACT:

raymond@SAVEENERGYHAWAII.COM​​
Click on Image to go to Product Page.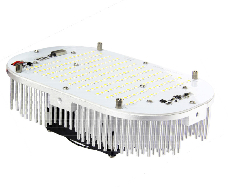 **All Products are subject to change without notice.
SHOE BOX / AREA LIGHTS

Great for outdoor locations, especially parking lots. Provides a wide beam of light.

*100-277V or 347-480V
*Eligible for rebate with Hawaii Energy​ *Warranty Available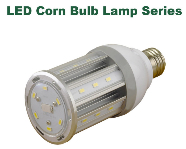 LED T8 LIGHT FIXTURES

Great for indoor and outdoor locations. Used in many offices, walkways, breakrooms, bathrooms and warehouses.
​
*Warranty Available